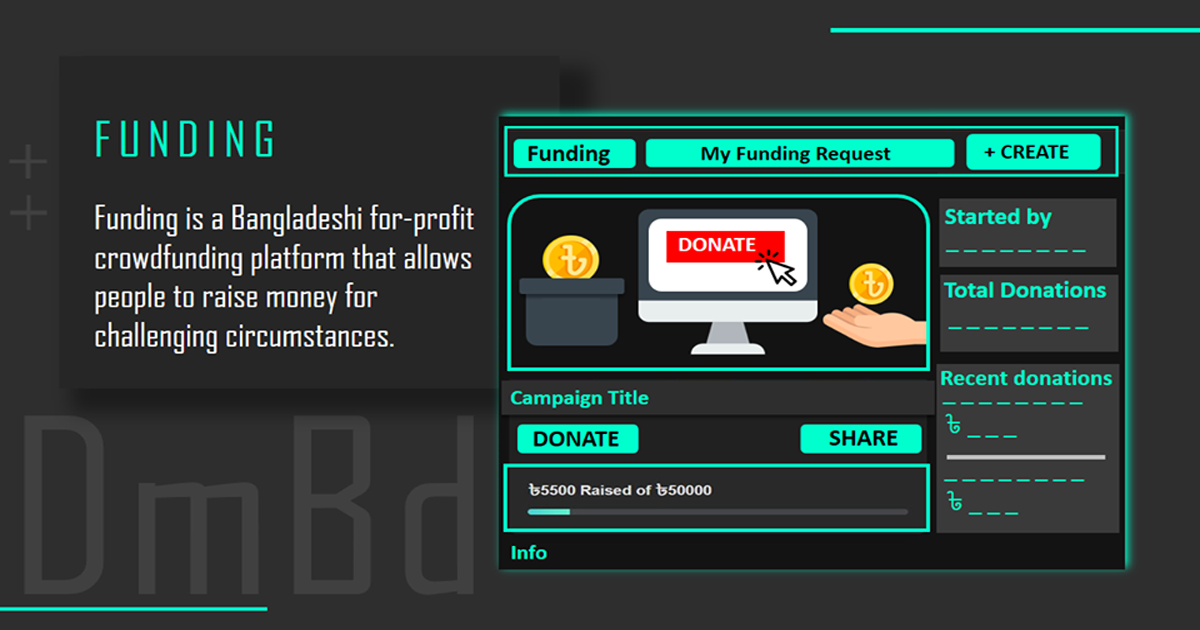 We have started our Funding program that allows people to raise money in challenging circumstances. Funding is a Bangladeshi for-profit crowdfunding platform, every individual can create a fundraising campaign. And the platform accept monetary donations form donors.
Who can create campaign-
Anyone can create campaign but only for sickness. Whether it's for yourself or for someone you know. However you have to be attach recent proper medical documents, We will verify all your documents after verification campaign process will be start.
Campaign Cancellation –
We can cancel your campaign at any time if we find any fraud issue. Fraud Verification Process –
1) Our team will check all your documents.
2) Our volunteers can check on the spot if needed. We have volunteers in all over 64 districts.
3) If anyone report against to the campaign, it will be re verify.
How to create Funding campaign?
Check some screen shot on right site or watch video.